Become A Dianping Master // 8 Amazing Tips You'll Never Forget
How to use Dianping – The Foreigners Guide
I've long had a reputation around the office as the person who could find any kind of food on Dianping (大众点评), and today I'm going to share the secrets of how I became a Dianping master.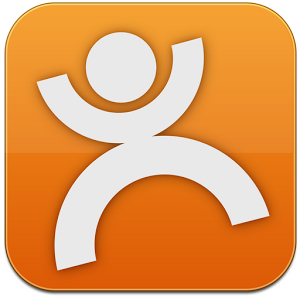 With thousands of restaurants to choose from in every city, it's easy to get overwhelmed by the selection—especially when they come and go so frequently!
Mastering Dianping is the key to taking control of your gastronomic life.
It's true that there are English-language alternatives to Dianping, such as the popular Bonapp or the restaurant listings on Smart Shanghai if you are based in Shanghai like myself, but none of them have the same breadth of coverage and to-the-moment updates as Dianping.
The busy interface and lack of English may make Dianping seem intimidating, but it's easier than it looks!
With a basic Chinese food vocabulary and these tips, you'll have everything you need to find the best restaurants in your city.
So let's get started!
Download the Dianping app and get ready to wow all your friends with your restaurant expertise.
1. Don't Read The Reviews
It's true! I pretty much never read the reviews.
It's a waste of time, unless you're counting it as reading comprehension input hours.
You can get all the information you need from the rating, photos, and recommended dishes list (推荐菜 tuī jiàn cài)*.
a) I'm not sure if a dish is made in the specific way I want it.
b) There are too few reviews for the average rating to be reliable.
*Note that if Dianping knows that a restaurant serves something but doesn't have a photo from an actual review, it will put a stock photo on the list just to have something there. If a photo looks too nice, especially if it's pretty far down the list, it's probably not from the restaurant. Order with caution.
2. Know What You Want Before
I've found that I have the best luck with Dianping when I already have an idea of what I want to eat.
Whether it's a specific dish like 小龙虾 or a more general category like 川菜, it's much easier to start out using Dianping by searching for something and seeing what's best rated for the entire city.
Dianping's algorithms don't seem to work as well when searching by location, so you're going to have to sift through a lot more duds that way.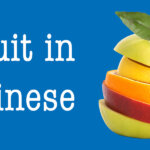 Your Complete Guide to Getting Fruity in Chinese 🍓
Learning fruit in Chinese? Check out this mega list of Chinese fruit. Plus simple flashcards to help you learn quickly. Check how to say your favorites!
3. Check The Recommended Dishes For Real Prices
I have no idea how Dianping calculates its average price per head, but it's about as related to actual human consumption as 素鸡 sù jī (veggie chicken) is to live poultry.
A true Dianping master ignores the price estimate that pops up in the results and heads straight to the 推荐菜 section on the restaurant's page for actual prices per dish.
I spent my first month in China ignoring most of the delicious and affordable restaurants in my neighbourhood because Dianping was quoting them at 70+ kuai per head.
I learnt from my mistakes; check the actual prices.
4. Avoid Viral Places Like An Actual Plague
A slight modification to my advice about not reading reviews: if a place has a suspiciously high number of them, you may want to glance at them quickly and check for the word 网红 (wǎnghóng, viral).
If you see it, run, don't walk, to another restaurant.
网红 places have a 100% chance of being overcrowded, a 75% chance of being overpriced, and only a 50% chance of being good.
Most of them have reached viral status because their food is designed to look impressive on your 朋友圈, regardless of taste.
That being said, once you've approached Dianping mastery, you'll begin to feel comfortable bending this rule.
Whenever I'm in Xintiandi Shanghai for example, I make a point of passing by 乐乐茶 (a popular tea/bubble tea/sweet treats brand in China) to check if I can snag a 红糖珍珠奶茶 (famous bubble tea) without spending my whole lunch break waiting in line.
On top of that, I still have minor legend status at my old office as the person who found 熊猫老灶火锅 (hot pot restaurant).
But while you're still a Dianping grasshopper? Pick one of the thousands of other restaurants you've got available.
5. Make Sure The Place Hasn't Closed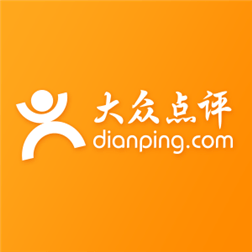 Even when you already know you like a place, it's worth a trip over to Dianping before you leave home to make sure it's still open.
We've all been there: you hype up a friend about this great restaurant, you spend the whole subway ride over describing all your favourite dishes, there's nothing in the world you want to eat more…
…then you get to the door and the place is closed.
I have had this happen to me with a restaurant that I had gone to literally the week before.
Thankfully, Dianping users understand that this is the way of things in China and are usually quick to update if a place is gone for good or closed for renovations.
At worst, check the date on the most recent review: if there's been no word on a place within the last month or so, it's probably good to have a plan B.
6. Skip The Built-In Map
Dianping's map is the literal worst.
Its current location dot is frequently off by several blocks, and the restaurant location dots can be inaccurate as well.
A true Dianping master knows to hit the bright orange button that says 使用其他地图导航 (use a different map) and head over to Baidu Maps for directions.
7. Take Advantage Of Discounts
Many restaurants offer special combo discounts that you can only get by paying in advance on Dianping.
If you're planning on going somewhere, check the 优惠 (offers) section to see if something you might like is on sale.
Be sure to click on the discount and read the fine print—some are limited to certain hours or require advance reservation.
Once you've mastered using the food section of the app, head over to some of the other tiles on the front page.
Dianping is a great place to find discounts on museums, spa packages, theme parks and more.
I always check Dianping before I pay the posted ticket price.
Do note that some of these deals require you to input a 身份证 (Chinese ID) number, in which case, I hope you've got a Chinese friend with you, as a passport number from your document will unfortunately not suffice.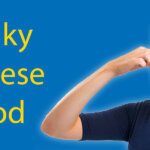 Stinky Chinese Food ⚠️ Introducing Durian and Stinky Tofu
Stinky Chinese Food | China is infamous for its interesting and unique cuisine, and that includes some genuinely smelly Chinese food!
And now for the real secret…
The one step that made me an office legend…
Are you ready to become a true master…?
8. Try New Restaurants Before You Recommend Them
Yeah, it's really that simple.
Assuming you're a foreigner reading this, you're going to have different taste than the average Chinese reviewer, and it's inevitable that sooner or later you'll hit up a place with 5 stars and barely manage to finish your food.
As a rule of thumb, I've found that the more expensive a place is, the more likely I am to disagree with the Dianping reviews.
If you're a weirdo like me who actually cares about being known as a Dianping master, it's best to check a place out in person before you stake your reputation on it.
And that's all there is to it! Have you used Dianping yourself before? Did you find this guide helpful? Let us know in the comments below!
Now that you've mastered Dianping, a whole new world of food, and of workplace popularity, is at your fingertips.
Bon appetit!
Dianping – FAQ's
What is Dianping in Chinese?

The Chinese characters for the Dianping App are – 大众点评.
What is Dianping?

In a nutshell, Dianping is a website and also a mobile app which is part of a larger group known as Meituan-Dianping.

This is a Chinese retail service.

Dianping itself allows you to check out restaurants in China, their ratings and what they offer.
Can foreigners use Dianping?

Absolutely. Dianping is available to anyone to download but the app is all in Mandarin.
What is the translation of Dianping?

The literal translation of Dianping is public opinion.
Want more from LTL?
If you wish to hear more from LTL Mandarin School why not join our mailing list.
We give plenty of handy information on learning Chinese, useful apps to learn the language and everything going on at our LTL schools!
Want to study Chinese online? Get started with our online programs.
Sign up below and become part of our ever growing community!