Best Books for Learning Chinese 📚 (for 2021)
5 Top Books for Learning Chinese – The Ultimate Guide to Help You 👊
Do you need some help finding the best books for learning Chinese?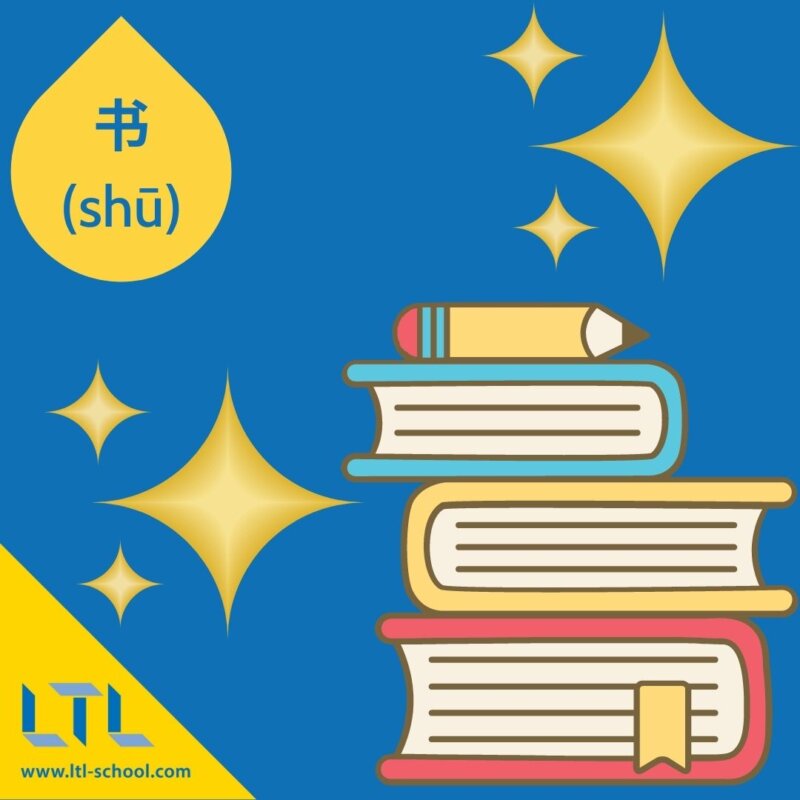 Here at LTL Mandarin School, we have been helping students improve their Chinese since 2007!
Not a fan of reading?
No worries, be sure to check out our App Reviews, Movies & TV shows and much more for content help you learn Chinese in a way you enjoy!
Essential vocabulary: Book in Chinese is 书: shū
Nevertheless books are a great way to learn Chinese as it can not only improve your fluency but also improve your reading speed! – an important skill to master for those HSK exams!
Best Books for Learning Chinese: The Top Five

Best Books for Learning Chinese: How Will This Help My Chinese?

Best Books for Learning Chinese: Study Tips

Best Books for Learning Chinese: FAQ's
Best Books for Learning Chinese – The Top Five
The following list are great learning books that are tailor made to your Chinese level!
The books down below are in simplified Chinese.
If you are looking for books in Traditional Chinese – you may want to try books from Taiwan or Hong Kong.
If you are unsure of your Chinese Level then why not take our FREE HSK Quiz to see which level you are at! – Good Luck!

Also please note that the HSK levels are changing – so challenging yourself to a harder book a tad above your level may be worth it!
All of our suggestions can be bought from Amazon or from your local Chinese bookstore.
If you are unsure on where to buy them, please don't hesitate to contact us, drop us a comment below and we will get back to you!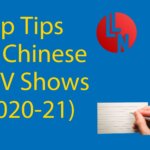 5 Top Tips: Watch TV and Learn Chinese (2020-2021)
Discover 5 Top Tips to help you Learn Chinese with TV Shows by making flashcards, Chinese subtitles and linking your learning level to the right show.
1. Graded Chinese Reader
This series of books are published by Graded Chinese Reader and range from 500 to 3000 words.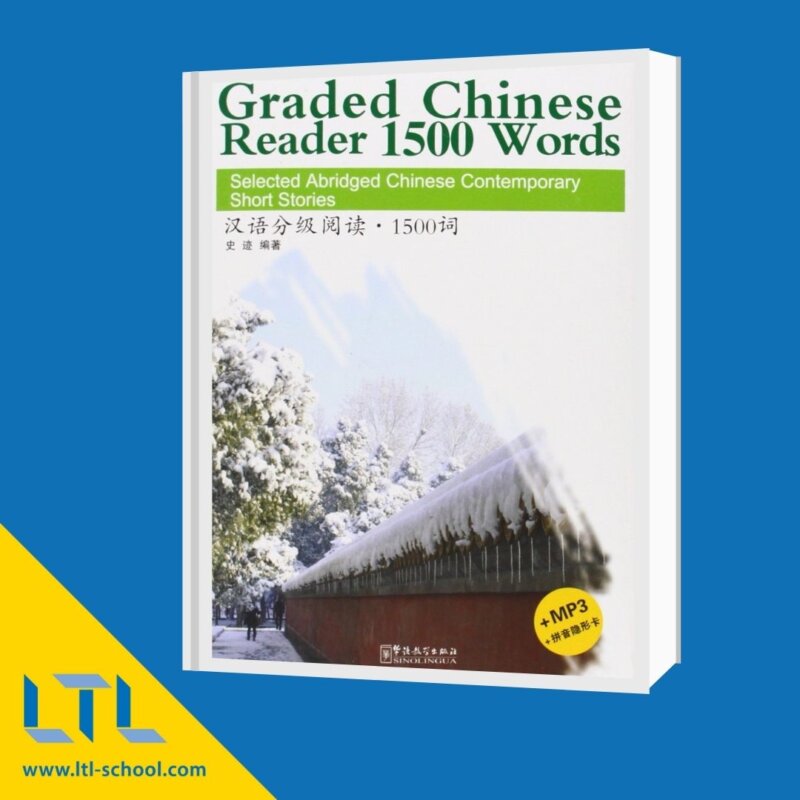 The stories have been selected from a range of contemporary short stories and novellas.
Each book is based on high frequency words and contain words outside a typical 'test' syllabus.
All the new words including the foundation words are included at the back of the book in the glossary.
Additionally, the sentences are reasonably short and pinyin is used so that students can easily master each word's pronunciation.
If you only wish to read in characters, these books also come with a pinyin 'invisible' card.
Although the pinyin card can be a little annoying to read with, it is great because it saves you time finding the word in the dictionary.
Each story has its own notes and in order to improve student's listening comprehension, CD's in MP3 format are attached to the book.
Graded Chinese Score: 8/10
2. Chinese Breeze
Chinese Breeze is also another popular choice!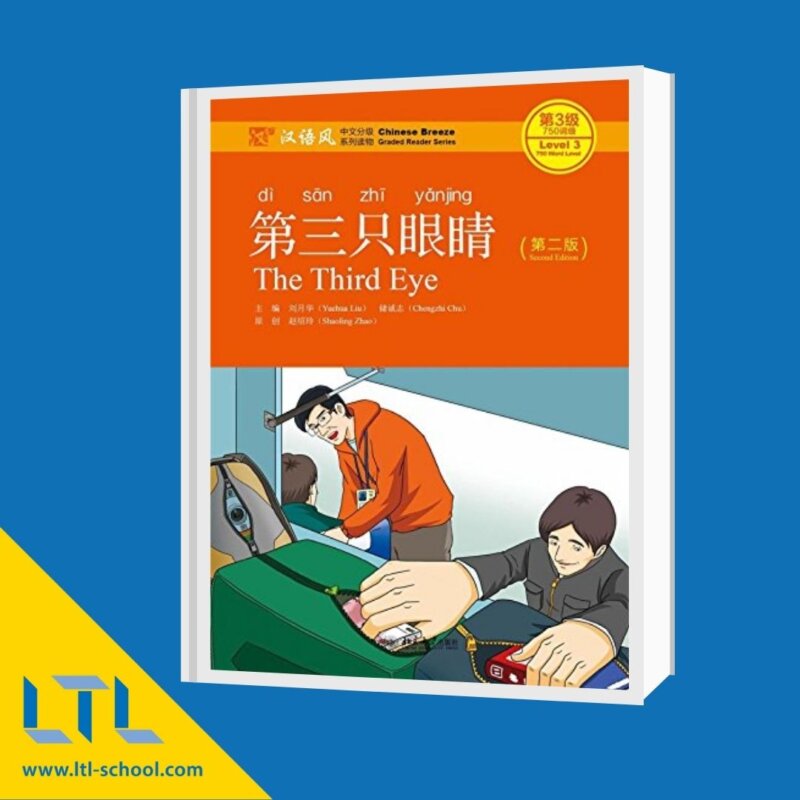 They offer a broader range of books on more levels.
This series of books are specially designed to help you remember what you've learned.
In the series there are four levels, with each level having a range of titles.
The books start from 300 characters and go up to 1,100 (which is roughly to HSK 4).
I do hope more advanced levels will be published in this series as each story is very enjoyable to read.
What makes this series of books unique is that it contains interesting and absorbing story plots.
Each book comes with an accompanying audio and contains a vocabulary list and exercises. New words to each text is provided with pinyin, but the book is in Chinese characters.
Chinese Breeze is a personal favorite of mine – in their series of books I learnt many useful words such as the word for disabled – 残疾人: cánjírén
Chinese Breeze Score: 9/10
3. FLTRP Graded Readers – Reading China
The Reading China series is also one of my favourites!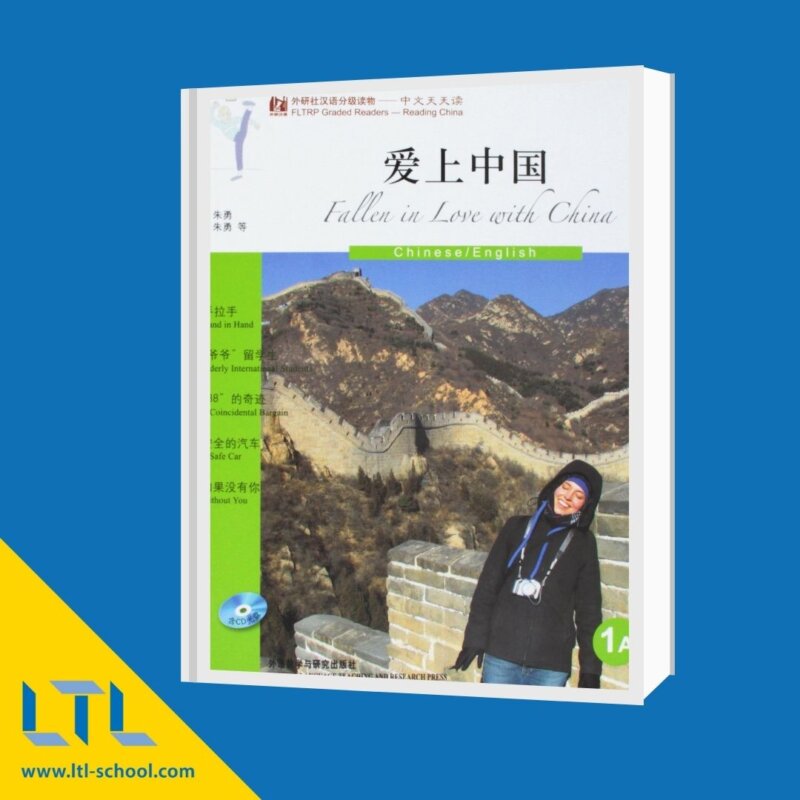 This series ranges from 500 to 5000 words in the vocabulary list.
Each book of the series is split into three main sections:
Pre-reading: Lead in warming up questions
Reading: Texts, Side notes and Illustrations
After reading: Language points, Exercises & Cultural tips
This series of books are unique because it contains stories related to Chinese culture.
The books include a wide range of topics such as Panda Diplomacy and touches upon many aspects of Chinese life.
These book comes with an accompanying CD in MP3 format and each story makes for an enjoyable read.
Again this book is in Chinese characters, but each new word in the side note has the pinyin and english translation.
FLTRP Graded Readers – Reading China Score: 10/10
4. Mandarin Companion
Mandarin Companion is one that is new to me.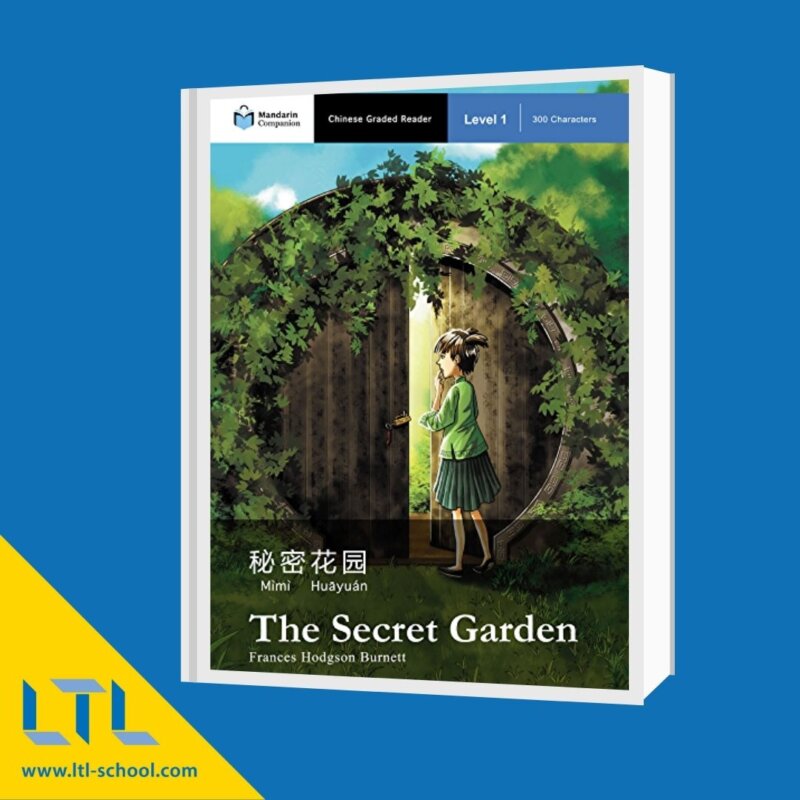 Perfect for beginners, this book series three main levels:
Breakthrough Level at (150 characters)
Level 1 at (300 characters)
Level 2 at (450 characters)
If you know less than the required amount of characters, these books are still good practice.
These books are based on traditional well known stories for example the 'Secret Garden' and 'Great Expectations'.
Each book comes with a glossary with pinyin and an english definition for the key words and discussion questions.
One downside is that the audio companion for the books have to be purchased separately through Audible.
You can rest assured that most characters and words you learn here are actually useful.
These books also work for intermediate students to increase the reading volume and pick up a few extra words.
Mandarin Companion Score: 7/10
5. HSK Academy
HSK Academy offer bilingual books with pinyin and English translation.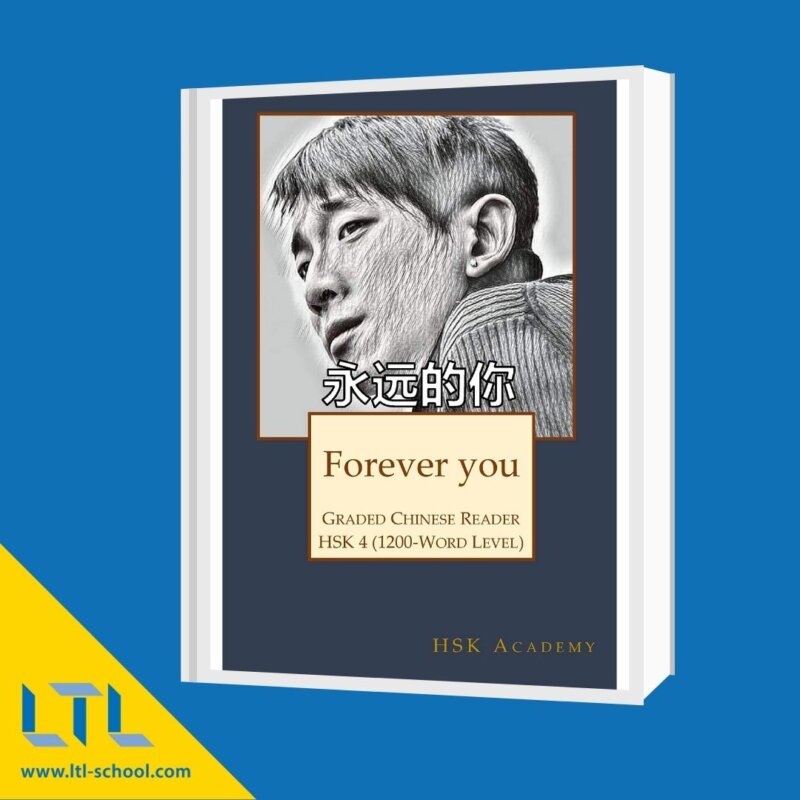 Ideal to learn and practice faster, these books range from HSK 1 to HSK 4, spanning from 150 to 1,200 words.
They offer great stories which sound fun to read!
These books help students get ready for HSK proficiency tests as it includes the most common words from each HSK level.
The structure of these books are different from the others.
Each book offers Chinese simplified characters, pinyin and translation one after the other for each line of text or dialogue.
Additionally, at the back of the book, the full story is available in Chinese characters, in pinyin and its English translation.
Note: As far as we have researched, there is no audio provided with these short stories. If you know there is audio available please comment down below we'd love to know!
Although, there are no graded readers currently published for the higher levels, HSK Academy do offer good reference books that might be worth looking at.
HSK Academy Score: 6/10
How Will Books Help My Chinese?
So there we have it, the best books for Learning Chinese… but how can they help me?
Reading extensively in a language you are learning is one of the most effective ways to build fluency.
However, the key is to read with a high level of comprehension.
Reading at the appropriate level in Chinese will:
Increase the speed of character recognition
Help you acquire vocabulary faster
Allow you to naturally learn grammar
Train the brain to think in Chinese
It will also make learning Chinese more fun and enjoyable.
You will hopefully experience the sense of accomplishment and confidence that only comes from reading entire books in Chinese.
Study Tips
In addition to reading the book, there are couple of tips we would recommend you to integrate into your study method:
Always note down the new characters or useful sentences you may have learned
Make flashcards
Do the exercises if provided or create your own
Read the text out loud with the provided audio
Read each text at least twice, so you fully understand the meaning
We hope our guide on the best books for learning Chinese will help you to select which book is right for you! Happy Reading 📚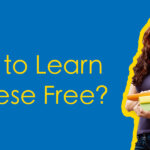 How to Learn Chinese Free? Is it Even Possible?
Learn a Language Free? Can I Do This? How to learn Chinese free, is it even possible? You'd be surprised! With the amount of resources out there nowadays, you can absolutely learn Chinese free but you will always have your…
Best Books for Learning Chinese – FAQ's
How do you say Book in Chinese?

Book in Chinese is 书: shū
How do I start learning Chinese from books?

With everything its best to start at the very beginning.

First, we would recommend you consider which Chinese Level you are at. Maybe ask your teacher or a native speaker – alternatively you can take our FREE HSK Quiz.

Then, start browsing the books and use our TOP LIST to help you buy the book you are interested in.
How can I learn from these Chinese Books?

You can learn a lot!

Reading extensively in a language you are learning is one of the most effective ways to build fluency.

We would recommend you take a look at our wonderful Study Tips on how to effectively learn from Chinese Books.
What are Graded Readers?

Graded readers are books created specifically for foreign language learners that are written using carefully controlled words and grammar. 
How often should I read?

We would recommend you read often, maybe twice a week if possible, as this will further aid your fluency and reading speed.
Are these books actually useful?

These books are very useful!

These types of books are specifically designed for students taking a second language.

In order for the books to actually helpful – try to follow our study tips provided above!
Want more from LTL?
If you wish to hear more from LTL Mandarin School why not join our mailing list.
We give plenty of handy information on learning Chinese, useful apps to learn the language and everything going on at our LTL schools! Sign up below and become part of our ever growing community!