Chinese New Year Migration 😲 What's The Truth?
Chinese New Year Migration 春运 (chūnyùn) – One of the Largest Migrations on Earth!
Did you know the Chinese New Year Migration is one of the biggest in the world?
In fact, it's widely regarded as THE biggest! Hardly a surprise given the population of China!
Chinese New Year Migration: Facts

Chinese New Year Migration: Going back home

Chinese New Year Migration: Who travels?

Chinese New Year Migration: Transportation

Chinese New Year Migration: Safety problems

Chinese New Year Migration: Getting a ticket

Chinese New Year Migration: FAQ's
Chinese New Year Migration – Facts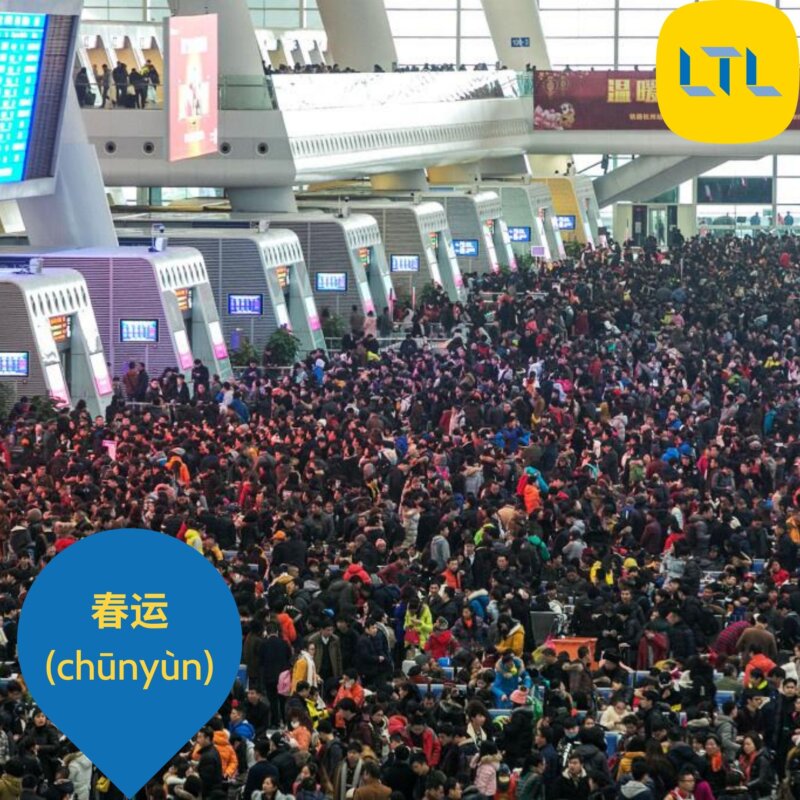 China's Spring Festival Migration more commonly known as 春运: chūnyùn describes the transport season during the Spring Festival Period
In 2019, 410 million passengers travelled back home via railway
It is reported to be the largest human migration on earth happening annually!
Chinese New Year Migration usually begins 15 days ahead of the Chinese New Year and 25 days after, lasting for 40 days!
Chinese New Year Migration – Going Back Home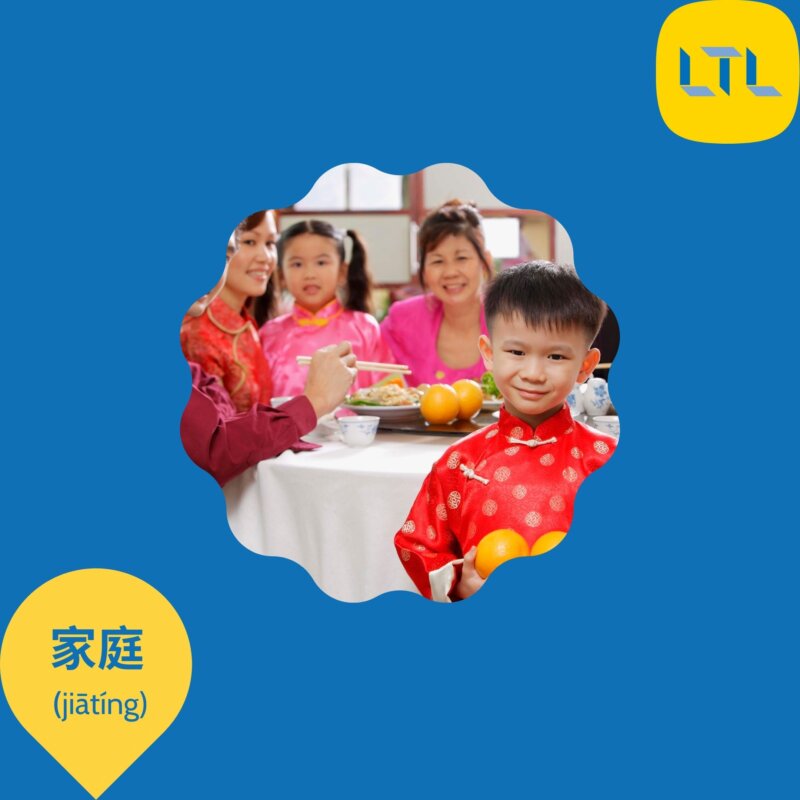 The Chinese traditional concepts place a heavy emphasis on the importance of home and family (家庭: jiātíng).
So, every year before the New Year commences, no matter how long people have to travel, everyone tries to go back home.
Millions of people in China work or study outside of their hometowns therefore when Chinese New Year (Spring Festival) approaches families come from afar to reunite.
This holiday is one of the two week-long holidays of the year, which is a perfect travel time for many people.
Chinese New Year Migration – Who Travels?
There are three main groups who travel back home during the Chinese New Year migration:
Migrant Workers
Students
Family members visiting relatives
The Migrant Workers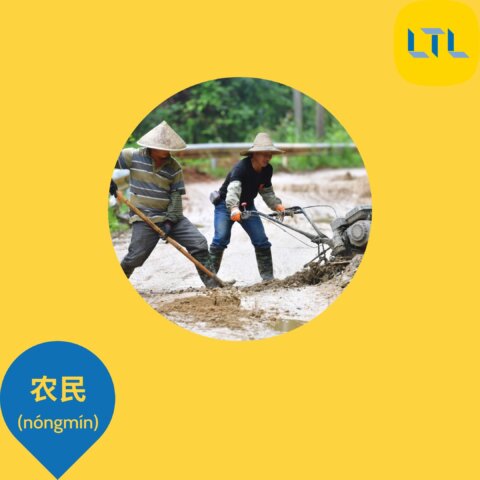 Many migrant workers are farmers (农民: nóngmín) in the countryside.
Sichuan, Anhui & Hubei provinces have the largest output of rural labor force.
Unable to sustain a proper living as a farmer, many workers leave their hometown to live in the big cities such as Beijing, Shanghai and Guangzhou.
They work hard all year around and when the Spring Festival is approaching many immediately return home to spend the holiday with their family.
Therefore, these 'migrant workers' are the main group of people that travel in the 'Spring Festival'.
Students & Family Members Visiting Relatives
In addition to the "migrant workers flow", there is the "study flow" and "family visit flow" during the spring festival.
Every university has winter vacation before the Spring Festival, so the students rush home for the Spring Festival, forming a "student flow".
"Visiting relatives" simply relates to the people who work in other cities who go home to visit their relatives on the Spring Festival.
These people who are eager to go home, without exception, are faced with the problem of "Spring Festival Transportation".
Chinese New Year Migration – Transportation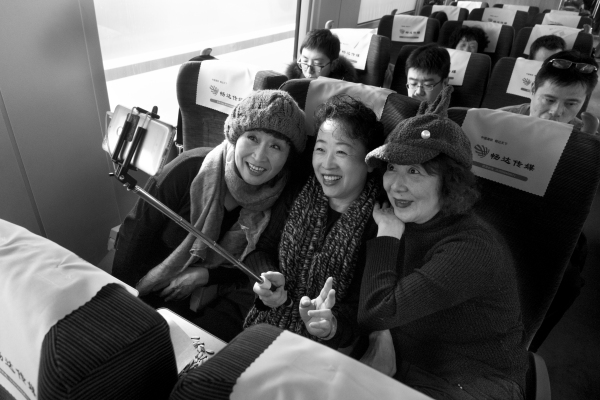 During the "Spring Festival Period", the most popular modes of transportation are high speed train, sleeper train, bus, and plane!
Since 1954, China's Ministry of Railways has recorded "Spring Festival Transportation", but the passenger flow was far from the present.
At that time, the average daily passenger flow was 730,000, and the peak passenger flow was 900,000.
In 2009, during the peak period of spring transportation, Shanghai Railway Bureau alone transported more than 800,000 people a day, equivalent to the population of a medium-sized city!
In 2019, a senior official from Ministry of Transportation reported that a total of nearly 3 billion trips were made back home during the 40 day period via China's transport system.
Bonus fact: Did you know China has 26,869 km (16,700 miles) of high speed railways? That's equal the the rest of the world's high speed rail network combined!
Chinese New Year Migration – Safety Problems
With any traveling, keep tabs on your luggage!
If you do plan to travel within the Spring Festival period, be sure to pack light and keep an eye at all times on your luggage!
The stations are very overcrowded and you may have to wait in line for many hours!
So, if you do decide to travel through this period and are lucky to get hold of a ticket, it is advised to arrive at the train station at least 1.5 hours prior to departure.
Chinese New Year Migration – Getting Tickets
Getting tickets is not easy as it seems!
With high demand it is best to try to get your tickets as early as possible!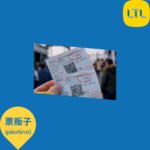 Tip: Beware of Scalped Tickets (票贩子: piàofànzi)! Scalpers obtain many tickets at a time and then sell them at highly inflated prices, they also sell counterfeit tickets so I would recommend maybe get a Chinese friend or your teacher to help you!
In fact, in 2010 the Chinese government tightened system by implementing a real-name ticket purchasing system.
This system requires passengers to present a valid ID when purchasing a train ticket and then to show the same ID when checking-in for a train.
You can purchase train tickets through the network's official app (铁路12306, Tiělù12306, Chinese language only), travel apps like Qùnǎr (去哪儿) or Trip, or mini-apps in WeChat or Alipay.
Don't forget to bring your 护照 (hùzhào, passport) as ticket purchasing and boarding requires a form of identify verification (实名认证, shímíng rènzhèng).
For more on how to get train tickets for high speed rail in China – don't forget to check out LTL's complete guide. Remember if it is your first time traveling within China it is probably best to avoid this peak travel season.
Chinese New Year Migration – FAQ's
How do I say 'fast train' in Chinese?

Simple! It is 高铁 (gāotiě) – which literally means fast train
When is Chinese New Year in 2021?
Why are there so many passengers?

It is the one time in the year families get together and celebrate life!

As China is such a big country, with a population of about 1.4 billion it is only natural that so many people travel during this special period
Is there any way to avoid the crowds?

Sadly not, my best advice would to avoid this peak period!
How do I wish someone Happy New Year in Chinese?

Easy!

Chinese Characters: 新年快乐

Pinyin Pronunciation: Xīnnián kuàilè

Meaning: 新年 literally means 'New Year' and 快乐 means 'Happy'.
Want more from LTL?
If you wish to hear more from LTL Mandarin School why not join our mailing list.
We give plenty of handy information on learning Chinese, useful apps to learn the language and everything going on at our LTL schools! Sign up below and become part of our ever growing community!