Packing for China || Your Complete Must Pack Guide
Packing for China || 10 Do's and Don'ts + Free Flashcards and PDF Download
You've been accepted to your dream uni or you're ready to come and study with us here at LTL School.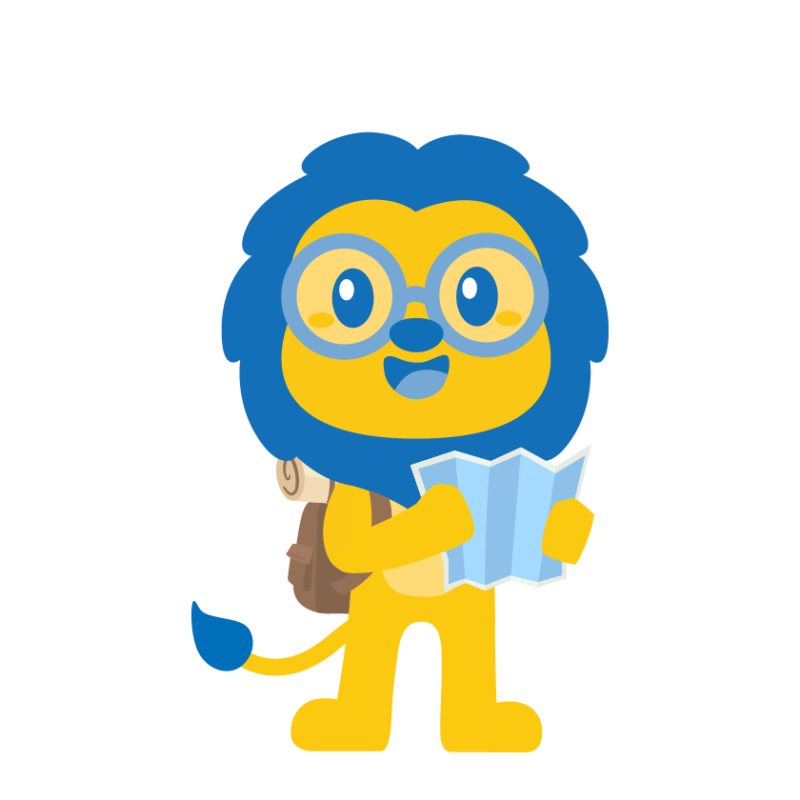 You've got your visa and travel documents sorted, what's next you might ask?
Now comes the fun/tricky bit (depending on what sort of person you are 😂), the packing.
What should you bring with you, what should you leave and what should you buy once you've arrived in China?
Whether you've already made a 36 point list, or you've just started doing your research, let's figure out the do's and don'ts of packing for China together.
Our guide will include the things to do, and things to avoid. We've also throw in a few useful flashcards for you as well as a vocabulary section so you can learn those all important words right from the get-go.
Ready, set, let's pack!
Packing for China || The Basics

Packing for China || The Do's

Packing for China || The Don'ts

Packing for China || Vocabulary

BONUS || FREE PDF Download

Packing for China || FAQs
If you want to skip straight to our free packing list PDF, click here
The Basics
Before we even dust off our suitcases and bring out the packing tape, let's go through some key points to make packing easier.
The Location
Are you heading off North to Beijing or down South to Beihai?
Depending on whether you're going for the entire year or just one semester, your must-bring items may vary quite a lot.
Summers in Beijing are quite warm, with bitterly cold winters that can drop well below freezing!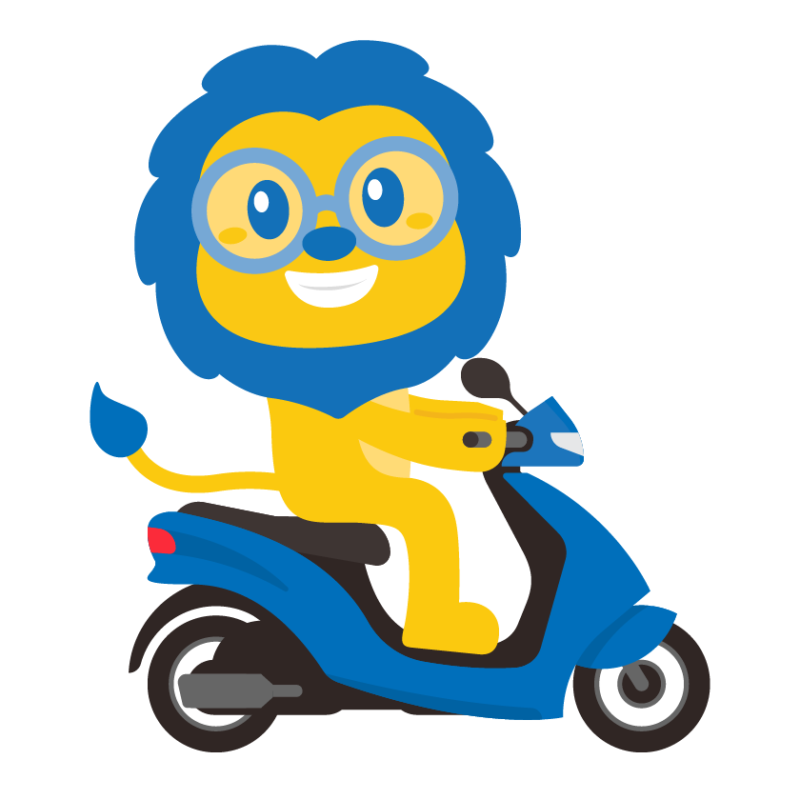 If you'll be going to Beijing for a year, chances are you may need to bring your summer dresses AND a tough pair of winter boots.
TOP TIP || Consider the local culture and customs when choosing outfits. China's big cities are quite modern, but the more rural areas tend to be a bit more conservative, so you should plan your outfits accordingly.
You should first of all research the geography and the climate of the city you'll be studying in, and pack accordingly.
We've prepared a huge guide on the weather in different parts of China so you can perfect your packing plan.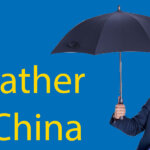 Weather in China ☀️ The Complete Guide
Summarising the weather in China within a few hundred words is near enough impossible. Here is our simple month-by-month and city-by-city guide.
Duration
As we've mentioned, the location is important when considering what to pack, but let's also consider the duration.
If going away for just one term, you may choose to forego stocking up on those hard-to-find items such as your favourite foods!
Whereas if you're studying for a year, you may want to pack as much as possible.
If studying for longer than one year, you may consider having some bulky items, or those items that didn't make the final cut shipped over

You can also have presents for family posted back home.
However, you should also consider the cost, as it can get pricey, especially if shipping several large items.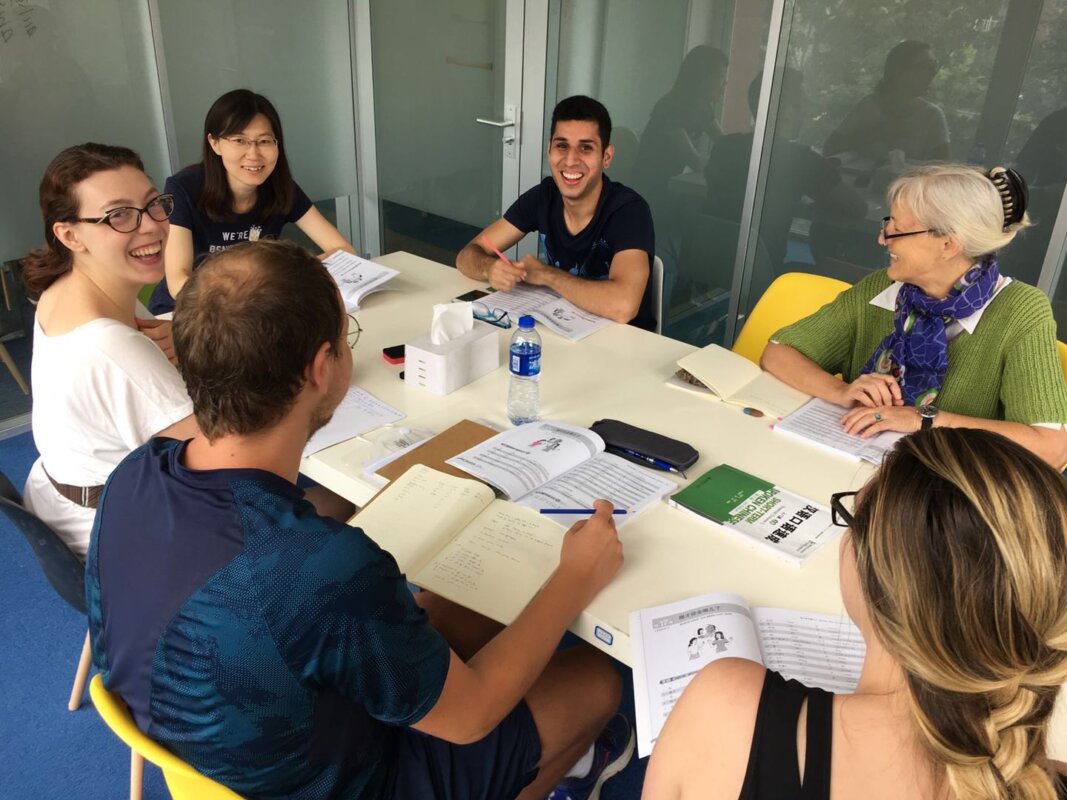 Your Digital Packing
Physical packing aside, is your digital backpack packed?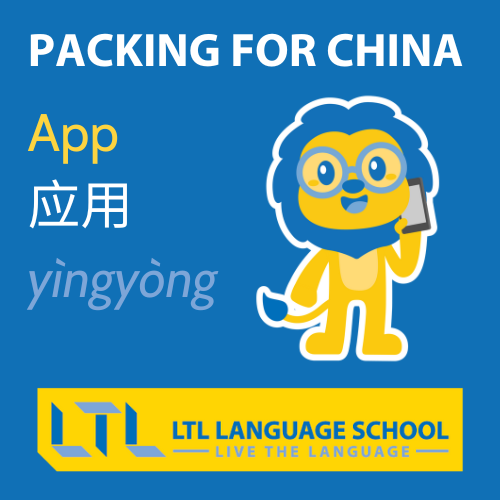 It's no secret that quite a lot of sites are restricted in China, so for many of us a VPN is a must-have necessity, but there are other apps that may be quite useful.
This is where your digital backpack comes in!
Travel guides, offline maps, a metro guide for your city…
All these apps are likely to make your time in China more pleasant, so do be sure to add them to your digital bag.
BONUS CONTENT:
— We know China very well so take it from us, these apps for living in China will make your life ten-times easier. Check it out and download them!
— Getting into the world of VPN's is intimidating if you aren't so tech minded. No worry, we've prepared a list of the best VPN's to use in China.
Now that we've covered the basics, let's take a look at the packing do's.
Packing for China || The Do's
Here are a list of things you should be doing before you start packing for China.
Make a list of everything you'll be bringing and everything you'll need to buy once you're in China
It may seem easy to remember to pack that one specific item, but amidst all the packing chaos, it can be so easy for things to slip your mind.
Additionally, you can rest easy when packing to go back home, as you'll be 100% sure that you brought just that one pair of blue socks and there'll be no need to root around in search of the mythical second pair!
Bring enough clothes for different occasions (but not too many!)
There's no need to bring a ball gown, but do think about the possible social events and the dress codes that may be required.
For example, are you planning on going clubbing or scoring job interviews?
Either way, you should definitely think about the possible events and the dress codes.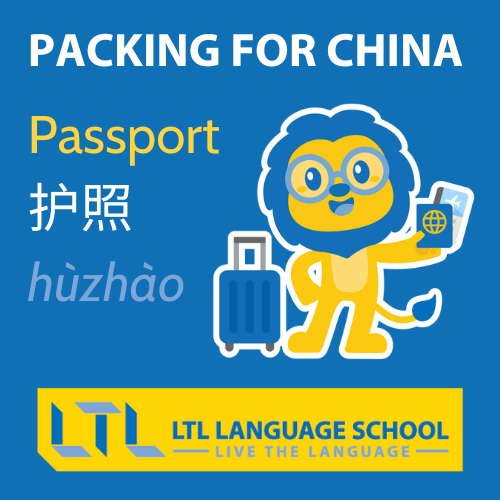 Bring all your documents, including their scans and copies
Arriving in China especially as a student can be quite daunting. One set of documents for opening a bank account, another for registering in uni – it can get quite stressful!
You can simplify the process by having scans of your documents so that you won't have to worry about receiving them in time when needing your passport for something else.
Download Alipay and Wechat
Alipay and Wechat are non-negotiables when coming to China. You'll need both for communication and paying for things with your phone.
No worry, we created video guides on both, Wechat you can find near the start of the article, and for Alipay this video is a must-watch.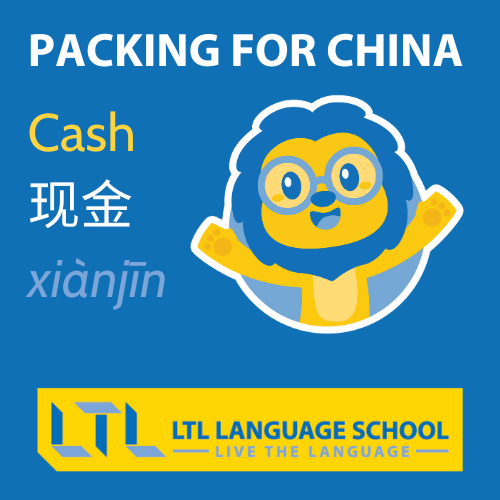 Although China is mainly a cashless society these days it's a good idea to bring some along for your first weeks.
It may take a few days for your Chinese bank account to be set up, and foreign cards don't always work, so it's a good idea to have enough cash to last you until then.
It's almost guaranteed that at some point the homesickness will kick in and you'll find yourself missing your friends and family, which is quite normal.
It would be a smart idea to bring something that reminds you of home with you, perhaps some photos of people important to you, or maybe a soft toy animal.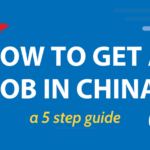 How to Apply for Jobs in Chinese || Words And Phrases You Need to Know
Check out this step-by-step language guide to finding and applying for a job in China. Includes all the Chinese words and phrases you'll need.
BONUS || If you are coming to study with LTL you don't all your Chinese text books. They are included in the tuition fee. Just bring yourself and some stationery and you are ready to roll!
Packing for China || The Don'ts
And now onto the don'ts when you start packing for China.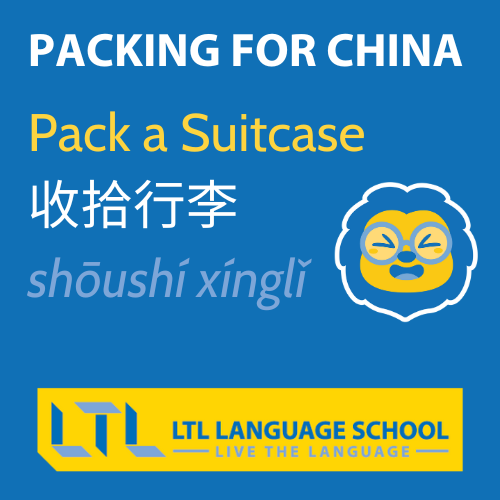 You most definitely should bring some basic toiletries to last you for the first couple of days, but there's certainly no need to bring a 3L bottle of body wash.
Besides, you may want to leave some room for gifts or treats to take back home to your teachers, friends and family
Randomly throw things together last minute
This may seem quite obvious, but it really is important to come up with a packing plan and to follow it to ensure that you're packed and ready to go on time.
As the departure date looms, the amount of things to be done increases and the amount of time decreases.
If you don't have a packing list, or are unsure how to get started have no fear!
To make the packing process as stress-less as possible, we've created a packing check list especially for you! Keep reading to find it
Bring non-essential items e.g. cookware
Your suitcase(s) has only so much space, and it's important to prioritize the essential items first.
You may be tempted to bring your own pots and pans, but your university dormitory or apartment is likely to have some cooking equipment, or any other items that you may need.
If not, you can always go shopping for any extra bits and pieces that you may need in China.
Bring things that may be illegal
This may be self-explanatory, but there may be quite a lot of things that you didn't know you can't bring to China.
Fruits, animal products, media containing content that may contradict governmental beliefs and several other items are not permitted, so if in doubt, do check whether there are items that you better leave behind.
Bring all your electronic devices
This might be an odd point to mention, but you'll be just fine with your laptop and phone.
If you're planning on travelling around China, you may find it easier to streamline your backpack to make your exploring less tiring.
iPads, smartwatches, portable printers, kindles – they may be useful, but the more valuable items you bring, the more worried you're likely to be about their safety.
Not that you should be particularly worried, China's Safety Index ranks among the top 20!

Source here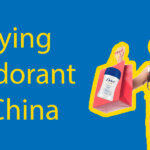 Complete Shopping Guide to Buying Deodorant in China
Avoid the Smellpocalypse: Buying Deodorant in China Deodorant in China – Learn it, it's very useful! Anyone considering going to China has probably done some research on the food, language, and culture of China. But have you done your research…
Packing for China || Vocabulary
Now that we've covered the key elements when it comes to packing for China, let's take a look at some more key vocabulary that might come in handy.
| Vocabulary | Character | Pinyin |
| --- | --- | --- |
| To pack | 收拾 | shōushí |
| Suitcase | 行李 | xínglǐ |
| Carry-on luggage | 登機箱 | dēng jīxiāng |
| Checked-in luggage | 托运行李 | tuōyùn xínglǐ |
| Passport | 护照 | hùzhào |
| Visa | 签证 | qiānzhèng |
| Documents | 文件 | wénjiàn |
| Bank card | 银行卡 | yínháng kǎ |
| Cash | 现金 | xiànjīn |
| Check-list | 检查清单 | jiǎnchá qīngdān |
| Credit card | 信用卡 | xìnyòngkǎ |
| Debit card | 借记卡 | jiè jì kǎ |
| To travel | 去旅行 | qù lǚxíng |
BONUS CONTENT || If there's a verb that you think may be useful, check out our simple verb guide.
Are there any more words you know that are useful for packing for a semester in China? Tell us in the comments below.
Packing for China || FREE PDF Download
Because we're so good to you we've gone one step further.
Click the button below and you'll gain access to our completely free packing guide checklist.
The checklist is broken down by duration so you can get organised by the week.
We include all the useful information you need to perfect your packing for China.
That concludes our guide all about packing for your trip to China.
We hope this was useful and we hope to see you in China studying Chinese with us very soon.
We offer courses throughout the country, from Beijing to Beihai, Shanghai to Sichuan.
Come and join the party 🤩
Do you have any packing tips you wish to share? Tell us in the comments below.

Thanks for reading 😍
Packing for China || FAQs
What clothes should I pack for China?

Before packing you should think about the climate, culture and the possible dress codes you are likely to encounter.

The weather in China varies greatly from the north to the south.

What you pack for China will therefore be hugely dependent on location and time of year.

Our guide here will give you a clearer idea.
What is a digital backpack?

A digital backpack is all your online necessities, like VPN, online maps, travel guides etc.

We recommend you start to build your digital backpack before coming to China.

Here is a list of top apps for living in China all our students use.
What VPN can I use in China?

There are many to choose from, both free and paid.

We highly recommend ExpressVPN, Astrill or Nord as reliable paid services.
Do I need to bring textbooks when studying Chinese with LTL?

No you don't all your text books are included in the tuition fee.

Just bring yourself and some stationery and you are ready to roll!
How do I say "to pack" in Chinese?

To pack in Chinese is 收拾 shōushí
How do I say "suitcase" in Chinese?

Suitcase in Chinese is 行李 xínglǐ
Want more from LTL?
If you wish to hear more from LTL Mandarin School why not join our mailing list.
We give plenty of handy information on learning Chinese, useful apps to learn the language and everything going on at our LTL schools!
Sign up below and become part of our ever growing community!
BONUS | Want to study the local Taiwanese dialect known as Hokkien? We provide Hokkien classes in person and online.